How We Drive Customer Success
PARS is the fleet industry?s leading relocation provider, bringing a unique combination of proven experience, service quality and technologies to a relocation project is a must. Together, the company?and provider can develop a metrics-driven solution that combines vehicle driveaway, auto carrier service, storage management, license and titling, reconditioning & make-ready, detailing, body work, mechanical repair, and general maintenance services, all in support of ensuring the highest possible asset values.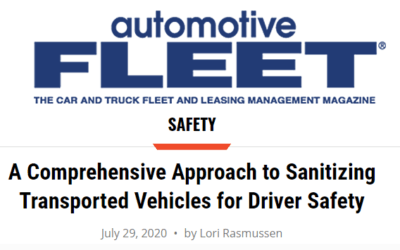 Automotive Fleet magazine just published a timely article written by PARS President Lori Rasmussen. ?A Comprehensive Approach to Sanitizing Vehicles? provides a detailed list of ways to protect fleet drivers in the age of...
read more