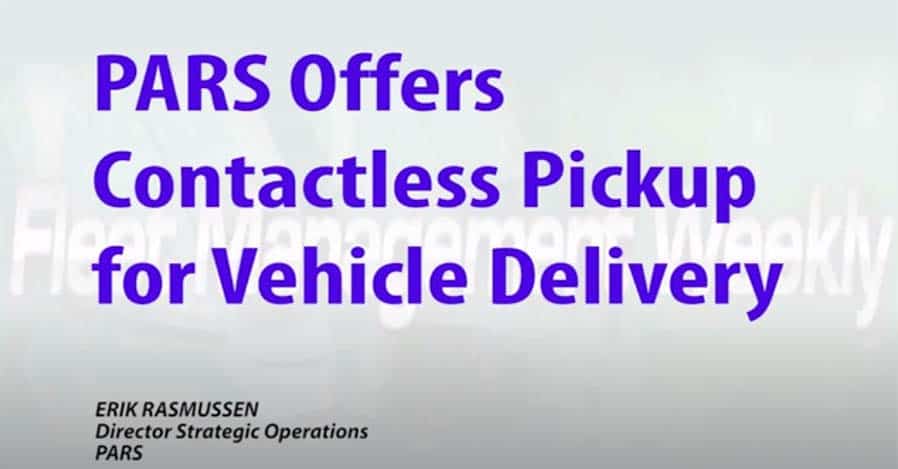 As a safety measure for the times, PARS is offering vehicle delivery with contactless pickup that?s enabled by their mobile app. (Courtesy of FleetManagementWeekly.com)
Editorial
March, 2021 COVID-19 UPDATE
PARS remains operational with our team members working safely from their homes and with complete access to all PARS technology and systems. We continue to closely monitor the state of COVID-19 and its effects on fleets and business in general given the recent resurgence in COVID-19 cases in many states. While individual states are reintroducing some limitations on business activities, we have not seen an appreciable increase in actions that would inhibit storage facilities, detail shops, and motor vehicle departments, However, any move or service delays in our transport-provided services will be communicated to customers.
***NOTE: IF YOU ARE REQUESTING A TRANSPORT FOR A VEHICLE THAT MAY HAVE BEEN EXPOSED TO A DRIVER WITH ANY COVID-19 SYMPTOMS IT IS IMPERATIVE YOU PROVIDE THIS INFORMATION TO PARS TO ENSURE APPROPRIATE MEASURES ARE TAKEN. ACCORDING TO EXPERTS PUBLISHED IN THE NEW ENGLAND JOURNAL OF MEDICINE THE VIRUS THAT CAUSES COVID-19 IS VIABLE UP TO 72 HOURS ON PLASTICS, 48 HOURS ON STAINLESS STEEL, AND 24 HOURS ON CARDBOARD. THIS MEANS ALLOWING A VEHICLE TO SIT FOR 72 HOURS AND THEN CLEANING WITH A SIMPLE DISINFECTANT SHOULD ELIMINATE ANY RISK OF VIRUS TRANSMISSION. IF ALLOWING A VEHICLE TO SIT FOR 72 HOURS IS INFEASIBLE OR CONCERNS REMAIN, PARS NOW OFFERS AN ONSITE (AT YOUR FLEET DRIVER?S LOCATION FOLLOWING VEHICLE DELIVERY) SPECIALIZED DISINFECTING SERVICE. THIS SERVICE IS AVAILABLE IN BOTH THE US AND CANADA. PLEASE SEND AN EMAIL TO?INFO@PARSINC.COM?SHOULD YOU HAVE ANY QUESTIONS SURROUNDING THIS SERVICE.***
Of course, like all businesses concerned about employee safety and social responsibility, PARS will adhere to all COVID-19 associated governmental directives and CDC safety recommendations. However, our experienced team will review thoroughly and recommend any possible alternative strategies in order to obtain the best results for our customers.
As circumstances change, we will keep you up to date on the impact on service availability. Of course, you can continue to check on your projects through the PARS customer portal, or contact your PARS account person. If you have specific questions around license & titling please email?DMV@parsinc.com?Any other questions can be directed to?dispatch@parsinc.com. Our phone number is being closely monitored so you can expect a timely call back if you leave a message.
Toll Free: (800) 728-2211
Main: (703) 743-8000
Fax: (703) 743-8949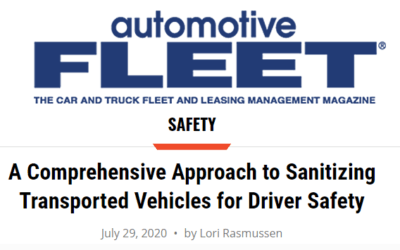 Automotive Fleet magazine just published a timely article written by PARS President Lori Rasmussen. ?A Comprehensive Approach to Sanitizing Vehicles? provides a detailed list of ways to protect fleet drivers in the age of...