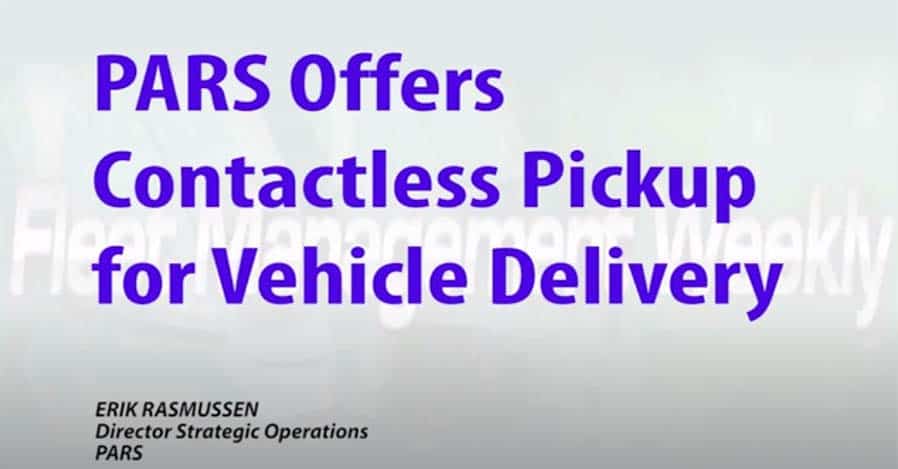 As a safety measure for the times, PARS is offering vehicle delivery with contactless pickup that's enabled by their mobile app. (Courtesy of FleetManagementWeekly.com)
Editorial
NOT ALL TRANSPORTATION QUOTES ARE EQUAL
By Teri Ross
"Not all transportation quotes are created equal." That's the cautionary message from Teri Ross, vice president of sales and client relations for PARS.
"Quotes for transport services may seem like a simple matter of specifying the cost for moving a vehicle from point A to point B," says Teri. "Transport company quotes are not the same and can result in 'apples to oranges' comparisons that astute fleet managers must drill into to discover the real cost. Otherwise, an unaware fleet manager will find unexpected charges on the invoice," she notes.
Fuel Costs Can Blow Up the Cost of a Quote

Different methods of handling fuel costs can lead to confusion in quotes. For instance, PARS charges the actual cost whereas other companies may charge a flat fee. The problem, of course, is that the client may pay for 'unneeded fuel" with a fleet fee.
Teri notes that fleet managers should confirm how fuel costs are handled by each transport provider so that the quoted amounts are harmonized for comparison.
"At first blush, a quote from one vendor may look to be $20 more expensive than another, leading to a decision to go with the cheaper quote," Teri explains. "Once the invoice arrives, fuel costs can be $60, $80, even $100 more than the original quote depending on the distance.
"Especially in this time of rising fuel costs and budget constraints, unexpected fuel charges are a significant problem for fleet managers. At the end of the day, the first quote was the better choice. A similar 'hidden cost' is insurance, which may not be included in the quote provided by some transport companies," Teri adds.
'Cents Per Mile' Is Not a 'Common Sense' Approach

Some transporters quote cents per mile which may seem is logical. However, distance is hardly the only consideration. "PARS uses a more complex algorithm that, among other things, takes into account pickup and delivery locations," notes Teri.
"If the move is from city to a city, the cost per mile is less than a remote-to-remote delivery given the lower cost of getting drivers in and out of more populated locations. Cost savings realized from easy access to transportation are passed along to our customers by PARS."
Vehicle Type Affects Transport Cost

The vehicle itself — the year, make, and model – is another important consideration when a transport company provides a quote. So, a Toyota Camry moving from point A to point B will be less than a Yukon which is reflected in the quoted fuel cost.
Service Flat Fees Vs. Actual Costs

Transport companies charge service fees for services that are not part of a standard quote. Storage or license and titling service fees that involve substantial administrative effort are good examples. Along with these fees, there are third-party costs such as an inspection and agency fees. None of these are included in a standard quote.
Teri warns customers, however, to look out for transport company fees for routine services, such as detailing: "Unlike some others, PARS charges only the actual cost for detailing, for example, plus any driver downtime if incurred. But we do not mark-up to the detail itself. With a flat fee, a customer might incur a charge of $150 for a detail that costs $74.50!"
No-Fee Strategic Consulting

"An important value-add in dealing with a transport specialist like PARS is that the customer can count on a true consulting partnership," says Teri. "We can help a fleet manager even at an early stage, helping to define the scope of work and developing the RFQ. This service alleviates the need for having to uncover hidden costs later."
She continues, "Throughout the course of a project, we provide status updates and recommend adjustments based on unforeseen opportunities or obstacles. As a strategic partner, there are no consulting fees."
Teri describes an example of the benefit of partnering with experts: "We may identify an exception to storage best practices. Specifically, a customer's vehicle average storage stay could be 118 days, excessive compared to a vertical industry average of 75 to 80 days. We will suggest that the customer look to bring vehicles out sooner."
How to Deal with Today's New Vehicle Replacement Delays

In light of the current shortage of new vehicles due to the chip shortage and supply chain issues, PARS logistics experts are helping fleet managers strategically employ vehicles in storage.
"If you have drivers waiting for a new vehicle that's on order," she notes, "you may want to forego any concern about the class of vehicle and transport a nearby stored vehicle as a temporary solution. It is likely advantageous to keep the driver productive and can help save money.
"The concern that one driver has a better vehicle than another driver at the same level might not be as much of as an issue when employees are working remotely more often and especially when new vehicles are in short supply," surmises Teri, "Companies should absolutely be looking at the storage inventory, reassigning and reassessing their stored vehicles."
Working Closely with a Customer's FMC on Transport Cost

An effective transport partner looks to bring additional value for the customer by working together with that customer's fleet management company, remarketing, accident management, or other outsourcing partners to control budget, ensure the lowest possible cost, and obtain the best results for services rendered during a move.
"If there's body damage to a vehicle that is going into storage, the PARS dedicated storage inventory team will manage any maintenance repairs to prevent any delay once the vehicle comes out of storage," Teri says. "Our team will collaborate with the fleet management company's maintenance team ensuring any available rebates are secured."
The 'Last Service' Trend
As a rule, very few clients have "last service" needs these days because their drivers have fuel cards. However, if that need exists, PARS will bill these charges at-cost. Again, how these are handled by different vendors may vary.
Other Costs Remain Unavailable at the Time of a Quote

As a general rule, a transport company's quote should match the invoice regarding transport costs, not including additional services. "I can't stress enough my advice to fleet managers," concludes Teri. "Please look at your invoice! When a customer is looking at 1,500-mile move, any discrepancies become significant!"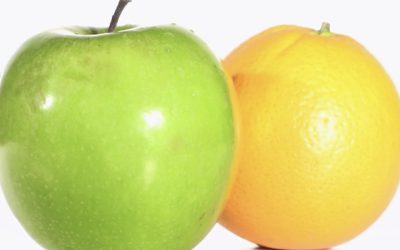 By Teri Ross, Vice President Sales & Client Relations March, 2023 "Not all transportation quotes are created equal." That's the cautionary message from Teri Ross, vice president of sales and client relations for PARS. "Quotes for...