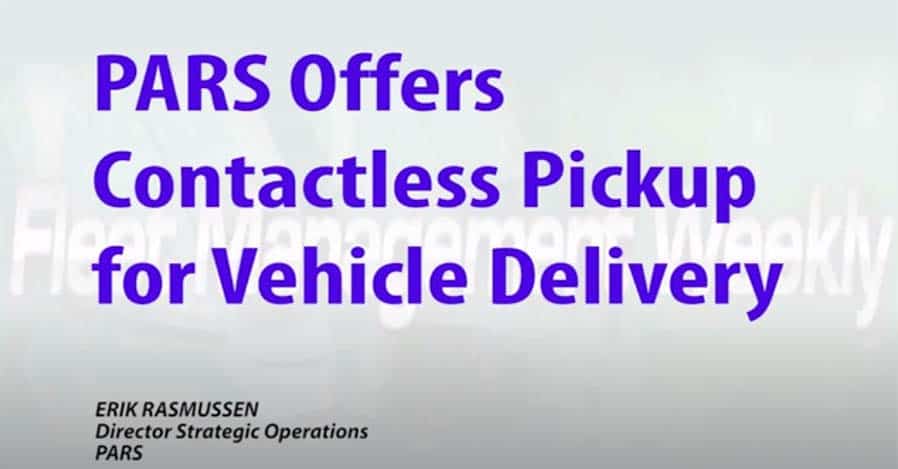 As a safety measure for the times, PARS is offering vehicle delivery with contactless pickup that?s enabled by their mobile app. (Courtesy of FleetManagementWeekly.com)
Editorial
JUNE TRANSPORT INDUSTRY UPDATE
As the fleet industry and businesses in general resume their plans for growth during this period of recovery from the pandemic, we must be prepared to address new challenges especially supply chain-related issues like the current chip shortage impacting OEMs.  For the fleet transport industry, rental car availability is a major concern that could linger throughout the year. The recent fuel shortage and ongoing escalation in fuel prices are other concerns  impacting transport projects.
We believe that communication is key to meeting any challenges during this time of unpredictability.  Our teams are working together on behalf of customers and keeping in constant contact with our customers to navigate the day-to-day obstacles that arise.
As circumstances change, we will keep you up to date on the impact on service availability. Of course, you can continue to check on your projects through the PARS customer portal, or contact your PARS account person. Any other questions can be directed to?dispatch@parsinc.com. 
PARS' mobile app for its team of professional drivers greatly enhances the service experience and speeds the up-to-date vehicle status information for its customers.